Hi rummies !
Another bottles split to make the space in my shelfs.
Amongly between all participants.
The total price of all bottles is about 1200e, so if 10 participants join, everyone get 5x7cl + 2x5cl for about 120e. (I need to count the costs, but the price is + - correct)
Who wants to join?
Note -
maximum number of participants is 16, because I dont like to send less than 3cls samples. 50cl bottle / 16 participants = 3,…cl
I also inform members of other forums about the split, so there are more participants that you see here in Rum-X forum.
‐-------
What is in ???
Duquesne Martinik 50%
Barbancourt cca 1950
Rhum Vieux La Case Martinique z cca 1950, logo je stare logo La Favorite!?!
Lemon Hart 73%
Enmore REV 1994, 54,5%
Guyana 2008 / Diamond 2008, 65%
El Dorado PM/Enmore 1998 50,3%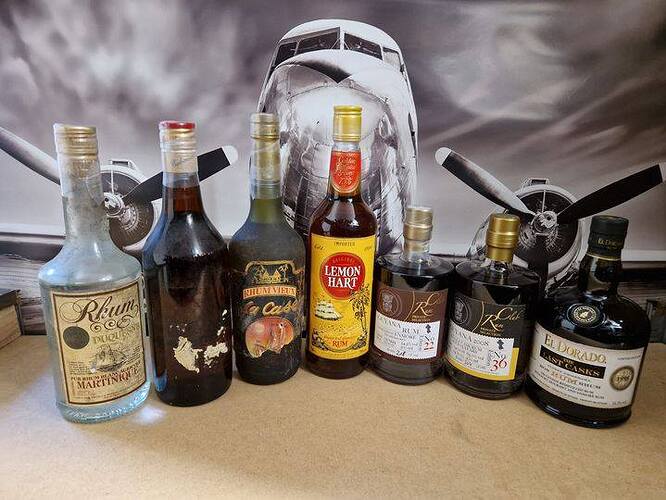 14 participants in 22:52 CET …