Hello Community RumX,
I am currently quite interested in whether there are differences in the bottlings from Ghana. So I would be interested in a comparison between these. also like an unaged rum from Ghana in general.
That's why I'm trying to offer a split here. the costs are again only estimated and will be adjusted after ordering. think it is again cheaper than roughly calculated.
I only sell the rums in a set and not individually. if there were 8-10 participation who would also like it, the split would start and I would order the bottles.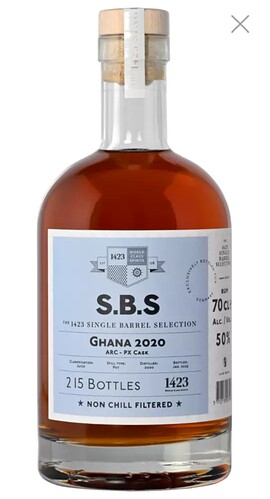 !
SBS Ghana 2020 ist auf nur 215 Flaschen limitiert. Exklusiv für den dänischen Markt abgefüllt.
Aroma: Eine deutliche Note von trockenen Nüssen und getrockneten Weintrauben.
Geschmack: Mit Aromen von Beeren und etwas Honig, abgerundet mit vielen trockenen Früchten aus den Oloroso-Fässern.
Land: Ghana
Alkohol: 50 % Vol.
Destilliertyp: Topf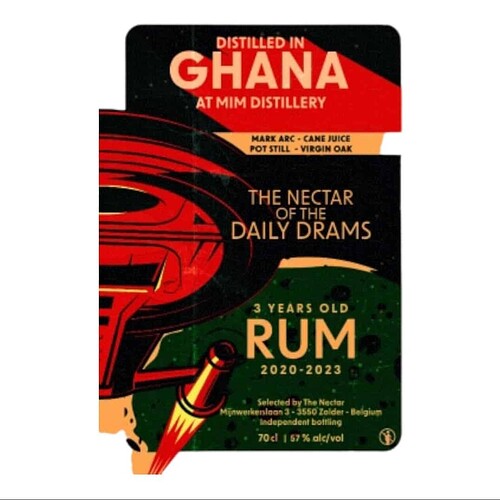 Nose: Salted butter (Mhoba style), vanilla, dry burnt oak.
Taste: Woody with chocolate and pepper. Dried flowers with some tannins.
Finish: Long and juicy with mango and dried banana, a nice surprise!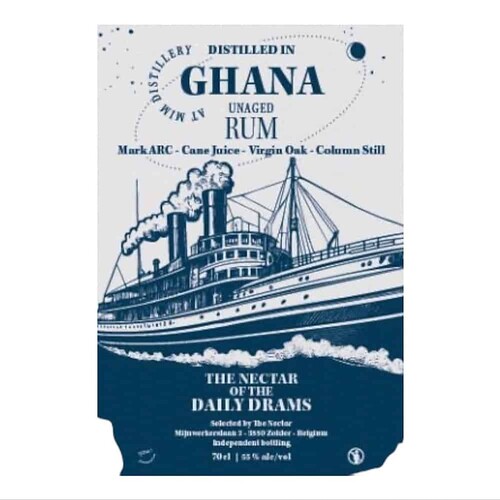 (avalible 19.06.23)
Nose: Typical pure sugar cane juice, green olives, brine, fine hints of truffle without excesses. Then there is a beautiful floral side, with a hint of very aromatic grapes (muscat) and pink berries.
Taste: Smooth with a woody and vegetal side but also an almost animal side with leather and tobacco.
Finish: Very peppery with a return of (this time) black olives, rubber and dark chocolate in a virile but balanced whole.
Purchase price of the 3 bottles: ca. 230 € (each 70cl)
Quantity to split: each 60cl
Sample prices:
3x5cl Set: ca.20 € think would be cheaper
Shipping (incl. new sample bottles, labels, parafilm):
Germany: 3€ (Maxibrief uninsured), 5,50€ (insured)
EU: 6€ (without tracking), 14€ (insured)
Conditions:
With a participation you confirm that you are at least 18 years old and accept the stated conditions
The risk of uninsured / untracked shipping is borne by the recipient
No profit intention on my part
The sample bottles are carefully packed by me for shipping
As a private person I can not offer any guarantee/warranty and right of withdrawal
The buyer confirms that he is at least 18 years old (legal drinking age)
Samples will be shipped after receipt of payment (PayPal, bank transfer, …)
Participants:
personal share 3x10 cl