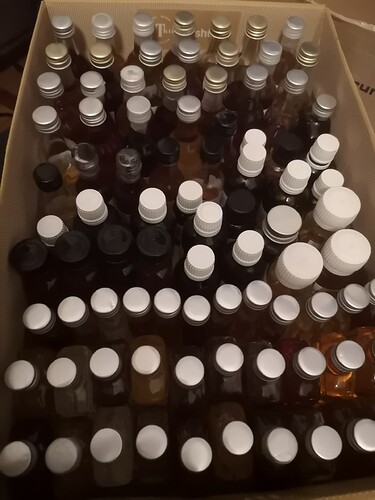 I transferred my samples to a new box today. I have too much of them, I have more than I'm able to taste. Thanks to you!
If I try a sample a want to do a proper tasting with extensive notes, but this selfset requirement keeps me from actually tasting my samples or at least makes my process slower than the growth of the collection.
Another pa t of the collection are already tasted samples with rests in it.
What do you do against your samplestau and how do you proceed with the rests of your samples. Do you have an infinitive bottle?