Hi everyone,
I normally don't do splits, so this is to see if there would be enough interest to justify buying a €900 bottle.
I have to say that I would be sending the samples from Belgium, so it's not that cheap is as most of you guys send them within Germany. It would cost about €18 to send something up to 2kg insured to Germany. So if there would be enough interest, it would be best to send the samples to one person who would send them to everyone involved.
The bottle costs €899 what would come down to about €12,85/cl, WITHOUT sample bottles, packaging etc. In that regard, I'm a recycling kind-a-guy, so I would do my absolute best to keep the extra costs to the downright minimum.
I think I would want to keep about 5-10cl, but that also depends on whether there would be some interest from the community.
Oh yeah, I tasted it when I bought a bottle in September. I found it excellent, but who am I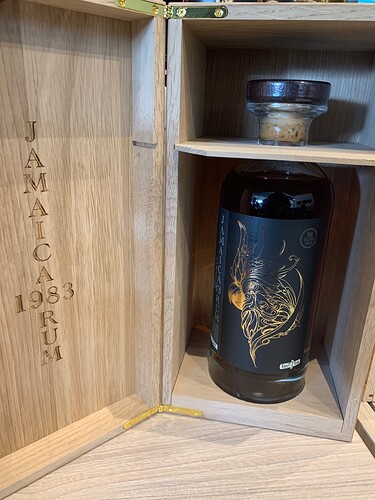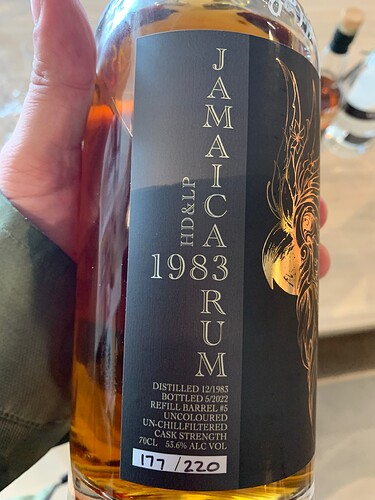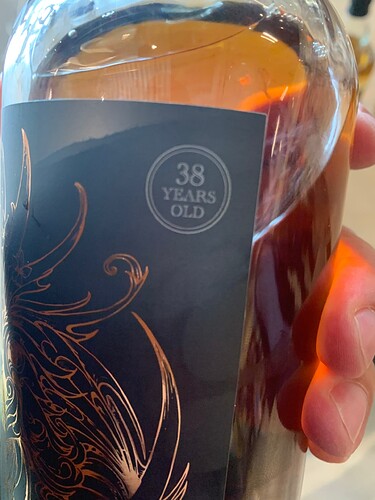 So if you would be interested, leave a message and we'll see what happens

Purchase price of bottle: 899€ (70 cl)
Quantity to split: ? cl
Conditions:
With a participation you confirm that you are at least 18 years old and accept the stated conditions
The risk of uninsured / untracked shipping is borne by the recipient
No profit intention on my part
The sample bottles are carefully packed by me for shipping
As a private person I can not offer any guarantee/warranty and right of withdrawal
The buyer confirms that he is at least 18 years old (legal drinking age)
Samples will be shipped after receipt of payment (PayPal, bank transfer, …)
Participants:
personal share 10 cl
Pietro 10cl
Oliver 2 cl
Jakob 2 cl
RumTaTa 4 cl - Rum mule for DE
Jarek 2 cl
Kudzey 2 x 2 cl
RumRock 5 cl
Mariano56 2 cl
DomM 2 cl
Olivia 2 cl
Thunderbird 2 cl
Damian 5 cl
mto75 2 cl
TheDunderHut 8cl
Mentalo 4 cl
Seb888 2 cl
KennyOMG 2 cl
Total 70 cl rest 0 cl