This is awesome! Say hi to joshua!
Unfortunately Joshua isn't here today

Almost ready for the sample galore

Skeldon 1997
Nice flavours and beautiful curtains

Belize, Travellers 3 year
Stauning Cask
Fruity with light malt notes.
2009 Clarendon, Monymusk, bourbon cask 9 year tropical.
Fresh, fruity with some licorice, nice floral notes.
Martinique, 4 year, bourbon cask.
Typical Agricole note with fruit and wet grass. Very floral on the nose.
Same rum different casks.
Jamaica WP, WPE
Both very fruity. Bourbon more "in your face", but fruity. Virgin Oak strong on the tannins but more mellow.
Bourbon cask.

Virgin Oak.

2016 Port Mourant, Calvados cask
Light workshop and dried fruit with some licorice notes. Nice curtains.
Jamaica WPL
Fresh, rotten fruit, grass. ABV extremely well integrated.
Montebello coming to DK next week.
Jamaica STCHE 60%
Jamaica, TECA 85.5%
Jamaica > H
This looks great, thanks for sharing and enjoy the tasting!
Did you spot anything interesting in the stack? Like a NY 05 or a SWR 01?
These are straight from the cask

Now for the real bottles.
Panama 2009
Very fruity with light wood.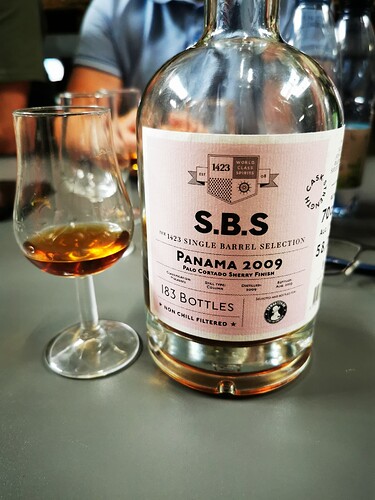 Jamaica, WK PX Cask
Fresh and fruity with very light wood.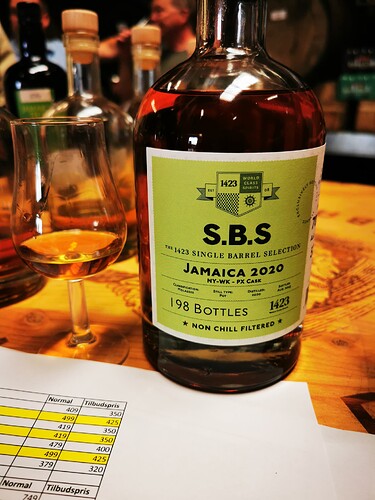 Panama 2010
Bourbon and Virgin oak
Dried fruit with nice mint notes. Very light wood.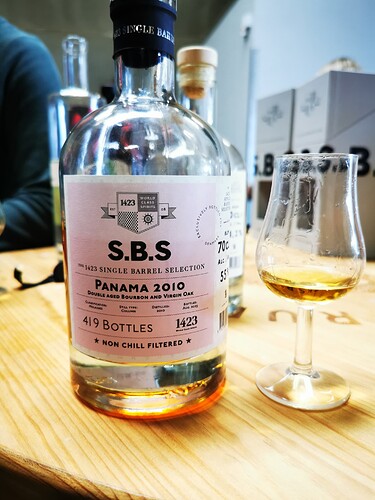 Mein lieber Kevin,
was für ein Tasting!

Du bist ein echter Glückspilz

! Genieße es, Cheers
Vielen Dank,es war super.
Vor allem, dass einige von uns Zugang zu ihrem "geheimen" Weihnachts Parturaum bekamen, wo es VIELE "unaged" im Regal waren

Und wieviel sind jetzt bei Dir

Nur ein paar Samples Unaged 80%+