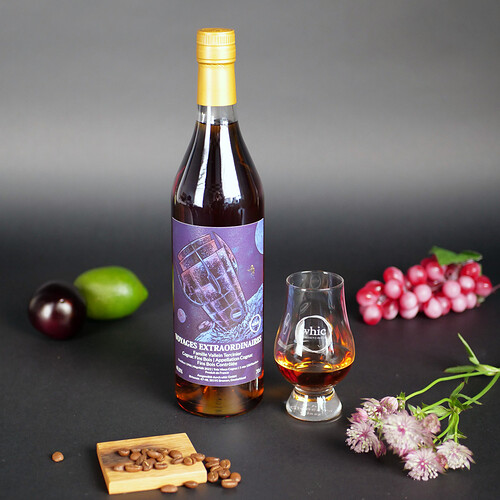 More spirit education!
2nd edition from whics voyage extraordinaire is out. After the Armagnac from Aurian it is a Cognac from Vallein Tercinier this time. Vintage 1996 with 48%.
In case you are interested:
8,20€ for 5 cl
Tasting Notes von whic (German):
Aroma: Frischer Blütenduft, süße Trockenfrüchte, reife Aprikosen, delikate Litschi und frische Ananas setzten fruchtige Akzente. Dazu kommt würziges Karamell, altes Leder und aromatisches Sandelholz.
Geschmack: Sehr sanft und geschmeidig, fast ölig. Erst ofenwarmes Rosinenbrioche mit kräftigem Espresso, gebrannten Mandeln, Orangen und Vanilleeis mit Pistazienkernen. Mit der Zeit aber auch Lakritz und etwas Parfüm.
Nachklang: Langanhaltend und faszinierend, dabei weiterhin floral und nussig. Eine leicht mineralische Note kommt dazu, mit Milchkaffee, dunkler Schokolade, saftigem Pfirsich und schöner Holzwürze.
Another recommendation:
Navarre Vieille Reserve Cognac 45% 35 to 55 yo. Thanks to @lukasdrinkinghabits I got a sample last year and now a full bottle. Easily the best spirit of 2022 for me. Almost perfect in every way. 95/100. If interested, I sample it as well. Bottle price was 120€.