I have improved and restructured the collection overview in the new update (v14.3.0). You will now not only find an estimate of what your collection is worth, but also a quick overview of recent purchases to scroll through.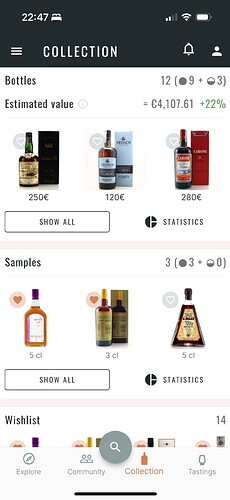 Furthermore, there is now a shortcut to add a rum to your wish list. Just click on the heart icon in the upper left corner of a rum preview image. This functionality is available in all parts (feed, search, discovery area, …).
What do you think about the improvements of the new update? I'm looking forward to feedback and improvement suggestions of any kind.