Maybe we can create a list where people can add as they locate festivals?
Maybe the list could be added directly in the App and the users can confirm their appearance with a button (like a survey). So people can meet at the festival.
@Oliver
That's actually a great idea


I really like the idea of a list within the app (with signups from interested users and participants).


The question is how best to build, expand and maintain the list (community-driven).
@Tom thanks, going to celebrate a bit, just got a sample from my wife and son. A Neisson Armada 1991


All the best also from my side.
Take care and good luck.
Happy Birthday, Kevin. Have a nice day!
Should be a one-row entry:
DATE + FESTIVAL + Location (optional)
example: 12.02.2022 - Rum Messe Nürnberg - Nürnberg
Date and Name is a MUST BE and the location is optional (sometimes the location is named in the festival directly)
with a hyperbutton at the end to add the Homepage.
as soon as the date is over it will be deleted automatically.
This year, like last year, at the beginning of april : rhumfest paris.
And happy birthday Kevin!
Nice, I'll be just back home from a business trip to California and will definitely attend if jet-lag isn't too tough on me

@UWE68 Thank you very much

@MikeH Thank you very much

@Rodolphe Thank you very much

Happy birthday, Kevin! It was a great pleasure to meet you in person in Berlin. I'm already looking forward to our next reunion!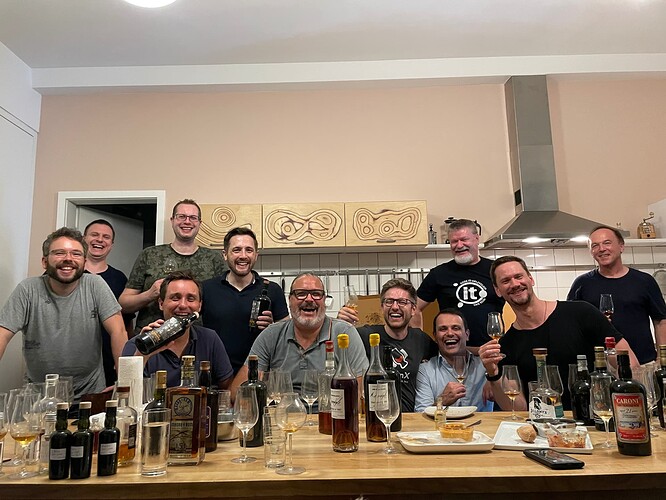 Enjoy the day and have a good time!
P.S.: I think we should rename the thread to "Kevin's anniversary"!


@Oliver Thank you very much and yes, my wife and son are ready to explore more of Berlin while I have a closer look at some rums.
It was also a great pleasure to meet you guys over a "few" glasses of rum

Happy Birthday Kevin also from my side