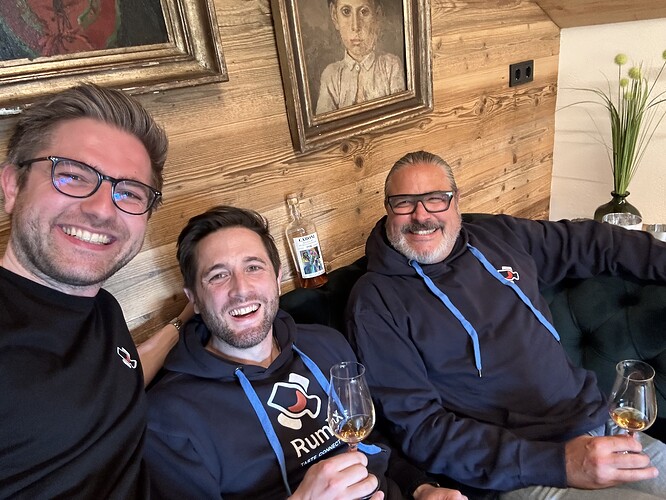 Dear RumX Community,
I'm beyond excited to share an incredible experience with you all. We'll be part of "The Epic Velier Caroni Tasting," a truly unique rum adventure set in a cozy mountain lodge in the Alps.
As we taste our way through the amazing Caroni releases from the renowned independent bottler Velier, we feel it's essential to share this experience with the people who matter the most – our RumX Community. Your enthusiasm and love for rum are the driving forces behind everything we do.
That's why we're starting this live-ticker thread in the RumX Community Forum. We'll be sharing our personal impressions, memorable moments, and highlights from the event with you. It's not just about us attending the tasting – we want to share the experience with you, at least in images and writing.
We'd be honored if you'd join us on this journey, share your thoughts, and engage in discussions about the tastings. Together, we can make this an unforgettable experience for the entire community.
So, are you ready to embark on this exciting rum adventure with us? Let's explore the world of Velier Caroni, share our passion for rum, and create lasting memories together!
Cheers!