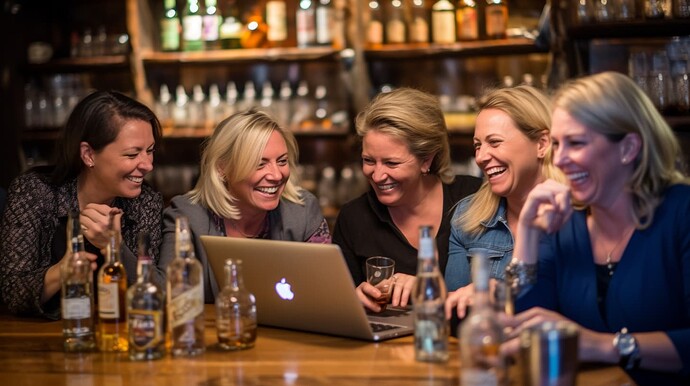 The Distillates runs regular online live tasting series, and in 2023 we are focusing on creating a more diverse audience. We have 3 spots left for people who genuinely identify as female and are willing to join the video call. Details below.
Tasting 14: Dusty Rums from the 1950 & 1960s
This is a change of rhythm. No distiller. No single brand story. Instead, join me and amateur spirit historian and Catawiki's dusty bottle authenticator Emile Smits as we visit the lost and found shelf and enjoy rum bottles from an era long passed.
To paraphrase the esteemed words of the Lone Caner: these days such rums are not strictly unicorns, because that would suppose we know something about them – for some, their makers have long since been forgotten, the bottles drained, the labels faded, and they were not made for a discerning audience. Yet the rums still turn up here and there like old-fashioned, tarnished gems in your late Grandmother's Edwardian jewelry box, whose story and origin have been lost because no-one ever thought to remember. Sad really. Perhaps here we can recall their memories from the days of receding empire.
Keeling Demerara (42%) - b. 1960s

Mount Gay (40%) - b. 1980s

Le Galion Grand Arôme (52%) - b. 1950s

Marie Brizard Charleston Rhum (44%) - b. 1960s

Captain Morgan's (43%) - b. 1960s

Appleton 12 (rare German import bottle) from the 1970s 43%

Cusenier Ron Rico rhum (44%) - b. 1960s-70s (blended, no distillery)

Robinson Golden Jamaican Rum (42%) b. 1950s (blended, no distillery)
HOW TO PARTICIPATE
Price: 60 EUR + ship from Holland (EU) or Germany (World).
Set: 8 samples @ 20ml
Timing: tasting June(ish) or August. To be scheduled as soon as it sells out and we coordinate.
Comment below and I will figure out how to send you the signup details.