@mto75: Yes, once the books have been picked up by DHL, you will all get an email with the tracking ID. Almost all books are ready and pickup is planned for tomorrow.

Sehr sehr geil. Ich freu mich schon total!

DHL just picked up the first wave of packages (almost 100 packages :)). You should receive an email with tracking ID any minute now

Around 10 packages will leave later today/tomorrow.
Ankündigung ist schon da
. Bin gespannt

just arrived


besten Dank nochmals an @Oliver und @Junsas für die ganze Logistik! (und das add-on sample

)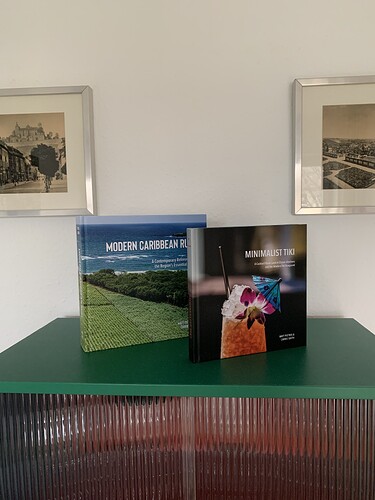 Und hier noch nix angekommen. Skandal!
Hast aber n schönes Sample bekommen Lars😉
Leider nicht

. Lagen nur zufälligerweise gleichzeitig vor der Tür

Na toll, meine Sachen hängen wegen der Streiks im Zustellzentrum fest

ich hab's völlig verpeilt

ist noch ein MCR übrig?

Gibt noch bei Sascha ein paar Bücher:
Auch ohne RumX-Vorzugspreis ein absolutes Schnäppchen im Vergleich zu anderen Händlern.


merci

erledigt


Saving up for those, hope they will not be sold out

Vielen Dank auch von mir an die tolle Organisation und das kleine mit beigelegt Sample.