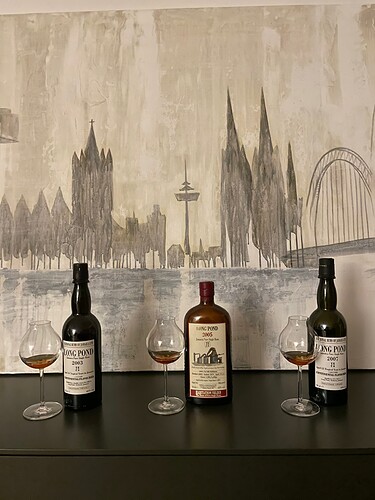 TECA Party.
Thanks @Oliver for the LP TECA 2003 sample.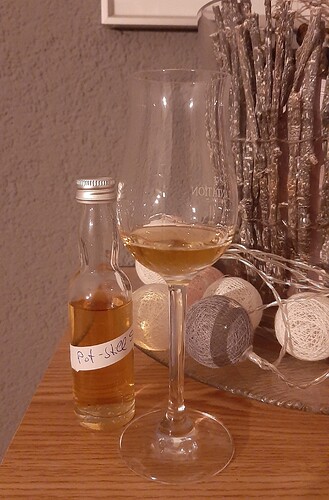 Probiere grad einen Pot Still Rum aus Panama. Bin schon ziemliche erstaunt (positiv). Erste Assoziationen war ein milder Nine Leaves… kennt jemand eine Pot Still Panama Abfüllung?
Kill Devil C<>H 2007 accompanied by a H. Upmann Sir Winston that has a few years on it.
Enjoy your weekend!
Leckerer Fiji, aber leider recht wenig Power.
Mir ist bei der Verkostung vom Plantation Fiji aufgefallen, dass es davon anscheinend unterschiedliche Abfüllungen gibt. Auf meiner Flasche steht 45,8% (wie bei allen deutschen Händlern?), in der RumX App ist eine Version mit 45,9% gespeichert. Bei passionforwhisky.com findet man auch die Angabe von 45,9% und auf der Webseite von Plantation steht 46%.
Vermarktet wird die Abfüllung ja als Single Cask und ich habe den Eindruck, dass es schon Single Casks sind, die hier abgefüllt werden aber eben nicht nur eins sondern mehrere.
Ich würde mir hier mehr Transparenz seitens Plantation wünschen. Wie viele Fässer wurden abgefüllt und mit welchem ABV? Auch fehlt die Angabe, wie viele Flaschen insgesamt bzw. pro Fass abgefüllt wurden.
Weiß dazu jemand etwas genaueres?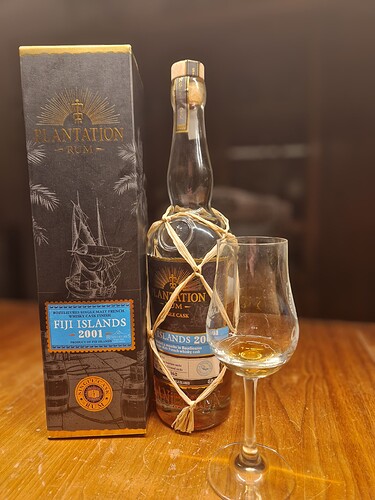 Das hatte ich auch schon das ein oder andere mal bei den Plantation SCs. Die bringen einfach mehrere, ähnliche Fässer aus dem gleichen Jahrgang, mit gleicher Lagerung etc. raus. Unterscheidbar an der Fassnummer vorne auf dem Etikett und wie von dir angesprochen der ABV.
Das würde bedeuten, dass davon mind. 10 Fässer abgefüllt wurden?
Daraus folgt die Frage, ob da eine Unterscheidung in der RumX App gemacht werden soll (@Oliver).
Mit ein wenig Suche habe ich die Fassnummern 2,4,9 und 10 finden können…
Is that the Rozelieures whisky cask finish?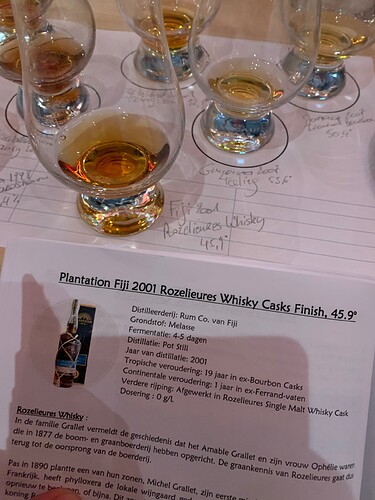 This is the single cask that was selected by Rumology at 45,9°.
From what I understand, these "single casks" are batches where there are minor differences between the casks and they are selected by different shops/countries.
If you would take the full line-up from Plantation 2022 single casks of 3 different countries (eg. Germany, Belgium, France), there would be some differences here and there.
Ich weiß nicht, ob es wirklich immer so viele sind oder ob bspw. zehn gleiche Fässer mit dem gleichen Destillat befüllt werden und dann fünf davon als SC rauskommen und fünf verkauft werden oder in nem Blend landen.
Aber ich habe auch schon einen oder zwei selbst angelegt weil es exakt den den ich zuhause hatte nicht in der App gab.
Yes indeed, Tom is right.
Plantation invites professionals to tastings where they present future single casks. But then the pros can choose which casks they prefer. Then on the label you have a small logo of the store or a small logo "selection exclusive" for example.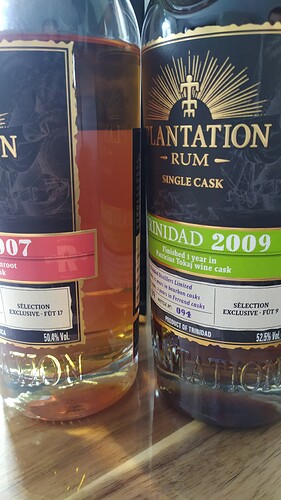 So there are differences but I think they are minor. In any case, it would be worth testing different casks.
Which cask is the reference cask, the Cognac Cask, the Bourbo Cask of the first maturation or the cask the finish is done in? All of them might have different size
Habe jetzt ein paar Eckdaten. Das Sample hat 55%. Die Basis ist eingedickter Zuckerrohrsaft. Der durfte 7 Tage vergoren, wurd im Pot Still distilliert und letzlich dann im Ex Bourbon Fass gelagert… mmm… was ist den da los in Panama


? Ich glaube da kommt etwas spannendes von Herrn Lauinger und Artesano auf uns zu. Panama gone wild