My fair highlight of this year is getting closer and closer. On September 24 and 25, this year' s Whisky Live will take place in Paris. Over the last few years, I have been simply blown away by the number and especially the quality of the products being presented. Last year, for example, the new Caroni Employees were announced for the first time and available directly for tasting. Here are a few impressions of the trade fair day: Dropbox - Whisky Live Paris 2021 - Simplify your life
Due to the fantastic response in Berlin regarding the Community Shirts, we decided to extend this campaign to the Whisky Live. Therefore we are sponsoring the new designed RumX shirts for all RumX members who will be in Paris. Just contact me.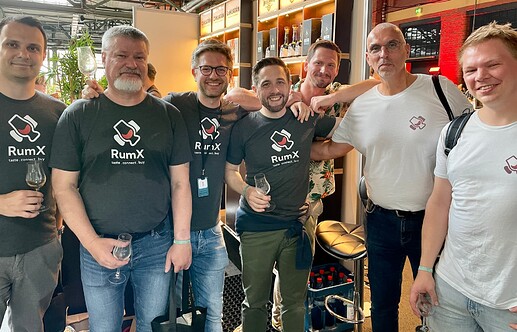 Who can we toast with at the Whisky Live?