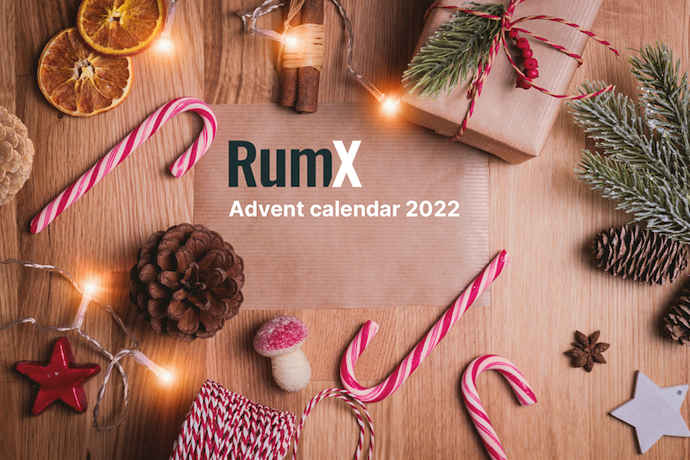 This is the order page for this year's RumX Advent Calendar:
The cost price is 190€ plus shipping (DE: 6,99€, EU: 15,99€). The number of participants is strictly limited to 34 members.
The calendar is again designed as a blind tasting experience. Like last year, we will activate a thread every day in which you can discuss and guess with the community. At 9 p.m. each day, the respective rum will be revealed. So guessing fun is guaranteed!


Want to secure yourself a calendar? Then comment on this page with "Count me in!". The comment area will be activated punctually on Friday 14.10.2022 at 9 pm CET. Like last time: First come, first served.
We keep our fingers crossed for all those interested and are already looking forward to a wonderful pre-Christmas season with extraordinary rums!


Your RumX moderator team
@mto75, @Chris @Adrian @Jakob @Oliver
Preliminary participant list:
Oliver (Organizer)
mto75 (Organizer)
Jakob (Organizer)
Adrian (Organizer)
Chris (Organizer)
AWa
Monkispinne
Jarek
Sylvain44
Chris2302
Henry
Mariano56
CHM
RumTaTa
Galli33
tojo
DomM
PatrickMayer
Tschusikowsky
Peter999
lars
spagr
Tom
Serge
Christoph
TheRhumHoe
B_ernd
Tropheus80
PLL
Hendrik
FabiDram
Thunderbird
DevidedByZero
Flo1977
Waiting list:
Holle525
cigares
Wernie
ETTO
gonzo1987
VERSUS