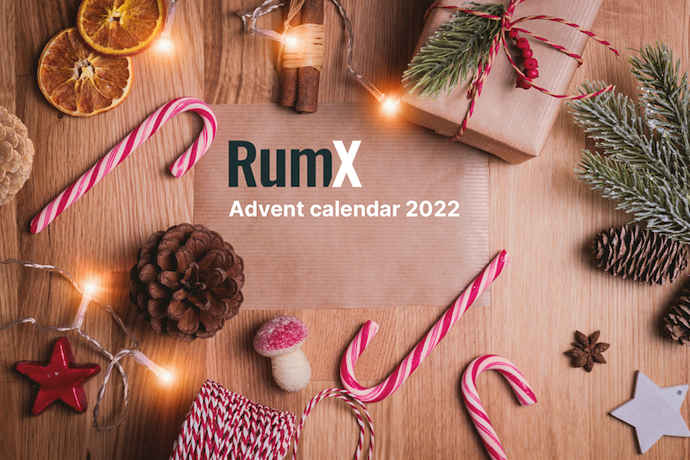 The RumX moderator team has been very energetic the last few weeks and has crafted a successor to last year's very popular RumX Advent Calendar. With the support of amazing community members, we have compiled an exceptional selection of 24 rums (+ 2 bonus). Very special thanks to our co-organizers @mto75, @Chris, @Adrian and @Jakob - without your fantastic support such a project would never have been possible. You can expect an outstanding selection of rums from different countries and styles. We tried to exceed the very high benchmark of the last calendar - and we are very excited about the final selection!


Due to the high quality and some unicorns, the cost price is 190€ plus shipping. All bottles were collected at self-cost and the complete organization took place without extra charge. So you can guess what you can expect in the calendar.


The calendar is again designed as a blind tasting experience. Like last year, we will activate a thread every day in which you can discuss and guess with the community. At 9 p.m. each day, the respective rum will be revealed. So guessing fun is guaranteed!


Since it was impossible to organize a 2nd bottle for some rums, the number of participants is again strictly limited to 34 members.
Want to secure yourself a calendar? Then join the following thread:
The comment area will be activated punctually next Friday 14.10.2022 at 9 pm CET. Like last time: First come, first served. Pre-reservations are not possible (except for the organizers).
We keep our fingers crossed for all those interested and are already looking forward to a wonderful pre-Christmas season with extraordinary rums!


Your RumX moderator team
@mto75, @Chris @Adrian @Jakob @Oliver